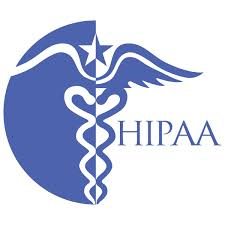 Recently, Olivia Wann with Modern Practice Solutions contacted me to let me know that there have been some
critical updates to HIPAA requirements. Here are the bullet points:
1) HIPAA requires a thorough and detailed Risk Assessment that identifies potential threats and vulnerabilities to the security of your data.
2) Compile a Risk Management Plan utilizing the information from your Risk Assessment. This may be incorporated into the Security Policy. (Keep in mind that Microsoft will not release any security patches for Windows XP after April 2014 which will make it non-compliant with HIPAA/HITECH Act.)
3) The deadline to update your Notice of Privacy Practices to reflect the Omnibus Rules' expanded breach notification rules was September 23, 2013. Retain previous versions six years.
4) Obtain revised business associate agreements. (Remember --Standard email is not a secure means of communication if you are including PHI.)
Have questions? Contact Olivia Wann:
Telephone (931) 232-7738
www.modernpracticesol.com
---
---
---
Chicago Marathon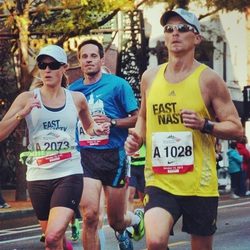 Finally, for those of you who have been following my running career, I am happy to report that both fall races went really well. We had perfect weather in Chicago on 10/14/13, and I managed to run a 2:56:29. Not quite a PR (I missed it by 6 seconds), but I'll take it!

Then on 11/3/13, we ran the Nashville 50K. I really enjoy this race. Even though it is about 5 miles longer than a marathon, it isn't quite as pace-intensive. This is the 3rd time we have run this race, and it always signals the official beginning of fall. We both ran a 3:56. Again, we were off by about 30 seconds from our 2011 PR. But having run Chicago 20 days before, I'll take it.

Next stop . . . Boston Marathon 2014.






My next newsletter will be in January when the invoices go out for the state. Until then, I want you all to know that I am thankful for you and what you have meant in my life over the last 20 years. It is a privilege serving you. I wish you all joy, peace, and happiness as we move into this holiday season!


---
---
Newsletter - May 2013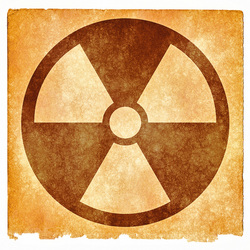 Greetings! I hope everyone has survived the drab winter and spring (?) we have had! Here's to warmer weather and more sunshine.
This week, the state confirmed that the X-ray possession fee hike will take affect this month. Invoices are being printed up and shipped out. They will be due on 6/15/13. If you don't get this invoice by 6/1/13, e-mail
TDEC.fees@tn.gov
.
The supplemental fees will be $20/unit for Dentists, and $45/unit for everyone else. Applicable 82% reduction will be available.
Click here to see how to handle the bill. Did you add or replace X-ray equipment
at your office? Or did you move offices? IF SO, CONTACT ME
ASAP.
---
Boston Marathon
For what it's worth . . .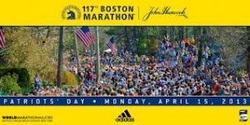 I want to take a second and thank all of you who reached out to me after the Boston Marathon. As many of you know, this was my second Boston Marathon. Fortunately, Courtney and I finished about an hour before the bombs went off. We hesitated at the finish. We were going to hang out there with friends. But we had a last second change of heart and decided to walk to our hotel first, about 3/4 of a mile away.

We were shocked and saddened by this act of cowardice. It represents everything that long distance endurance races are not. We will bounce back. We will all bounce back. It's what we do, as runners, as Americans, as humans.
---
Newsletter - January 2013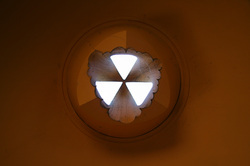 Happy New Year! I hope you enjoyed your holiday season, and are ready to tackle 2013!
I have quite a few issues to hit on in this newsletter, but before I do:
. . . The state bill is here.
Click here
to see how to handle the bill.
Did you add or replace X-ray equipment at your office? Or did you move offices? IF SO, CONTACT ME ASAP.
---
---
Do you have a needlestick plan? Do you have a written policy for radiation safety?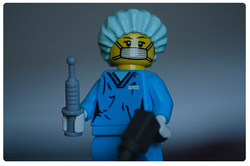 Last month,
Olivia Wann
wrote a fantastic article laying out the risks of needlesticks, and the need to have a comprehensive policy to address these events in order to both protect you and your staff, as well as to be in compliance with OSHA.
That article can be found here:
http://www.dentaleconomics.com/articles/print/volume-102/issue-12/feature/ouch-i-just-got-stuck.html
While on the topic of written policies: Are your best practices maintained in writing, and signed off on by your employees?
Recently, I was discussing with an employee of one of my clients about the frequency with which they had to be in the rooms to help hold the digital sensors. Later, I discussed with the dentist the fact that they are placing themselves in precarious position by not providing a clearer set of instructions and safety guidelines for his assistants and hygienists. Afterall, if the employee is willing to pull me aside in private to discuss her concerns, she might also be willing to report her concerns to OSHA or to the Division of Rad Health.
I would like to help you craft a comprehensive written radiation safety policy for your office. One that you and your staff could sign off on. If you would like this added security, feel free to contact me to set up a consultation. For the cost of a regular inspection, you might be protecting yourself in the event of a potential legal dispute . . .
---
---
Legal News . . .
Recently the TN Supreme Court denied recovery to an employee (workers compensation) based on his willful failure to use a safety appliance. They based "willful" on the fact that the employee knew of the rule or policy and purposefully violated its terms. Additionally, the employer carried out strict, continuous and bona fide enforcement of the policy. The Supreme Court dismissed the employee's case based on the fact that he knew and understood the rationale for the safety policy and did not have a valid excuse for his failure to make use of the personal protective equipment.
Therefore, maintaining and enforcing strict safety policies is not just a matter of best practices, it may have serious legal implications.
(This information was brought to me via e-mail on 12/13/12 by:
Olivia Wann
Attorney at Law
Donelson Mansion
1340 Donelson Pkwy
Dover, TN 37058
Telephone: (931) 232-4LAW
Fax: (931) 919-1314)
www.oliviawann.com
---
---
Here's a company that might just save you a bundle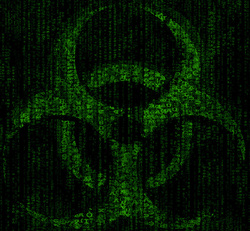 In December, one of my favorite clients in the world, Lynda Davenport at Endodontic Associates in Nashville and Cool Springs told me about this company:
MWR – Medical Waste Resources
www.medicalwasteresources.com
Stephen Brown
stevesb072060@yahoo.com
Phone – 615-444-3301

They have saved their practice thousands, and might just do the same for you.



---
---
If you write presciptions, you have to be registered in the new database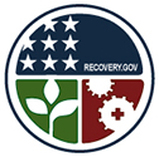 All prescribers of schedule II, III, IV, and V narcotics with DEA numbers will be affected by stepped up enforcement and monitoring by the Dept of Health, as described below in the provided link. There is a January 1, 2013 deadline to register in the system.
Please take a second and read this info:
http://health.state.tn.us/boards/Controlledsubstance/faq.shtml
---
---
X-ray equipment for sale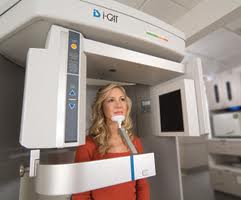 Be sure to check
THIS LINK
often. As you know, clients approach me often to both buy and sell equipment. Starting in 2013, these efforts will step up.
If you are looking to buy, check the page often.
If you want to sell:
1) Send me a pic of the equipment
2) Send me what you want me to say in your ad (i.e. price, working status, pick-up only, warranties, etc)
3) Starting in 2013, I will collect a courtesy 3% fee upon sale of the equipment
---
---
Newsletter - October 2012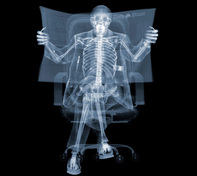 I have moved!
I hope everyone has had a great summer (and survived the unbearable heat!). I have had a very busy summer preparing my daughter for the great migration to Atlanta for college, while at the same time moving myself. Please take a second and update your records for my information.
mailto:radiationphysics@comcast.net
Kevin Christian
3186 Parthenon Avenue, Apt I
Nashville, TN 37203-1461
Have you moved offices? Added a new unit? Replaced an old unit? Upgraded to a Cone Beam? If so, contact me ASAP. You have 10 days to contact the state, and 6 months for me to inspect. Missing these deadlines may lead to financial penalties from the state.
New Standards for Dental Assistants:
The State of Tennessee is now requiring all inspectors (private and state) to fill out a form that lists all of the Dental Assistants WHO TAKE X-RAYS. This list does not include hygienists. This form must be submitted to the state
at the time of your inspection
.
Here are the requirements:
1) The RDA license must be active. Apparently there has been an epidemic of Dental Assistants allowing their RDA to expire
2) The name must be accurate (marriage or divorce will affect the name)
3) They must have (at least) Dental Radiology
What happens if a Dental Assistant fails any one of these standards?
1) The Dental Assistant is sent a CEASE AND DESIST notice from the Office of Investigations, Department of Health. They are listed in the MONTHLY DISCIPLINARY ACTION REPORT. The violation is noted on their license.
1) The Dentist is fined a minimum of $500 by the Office of Investigations, Department of Health. They are listed in the MONTHLY DISCIPLINARY ACTION REPORT. The violation is noted on their license.
What is the next step?
1) Require all Dental Assistants to provide you with a copy of their current, active license ASAP.
2) Verify that they are in compliance with the above listed criteria
3) If a failure is discovered in the process of this audit, have the Dental Assistant contact Tammy at the TN Board of Dentistry, (615) 532-5073, to discover the steps to rectify the situation. At that time, limit the Dental Assistant to suction and seating the patient (or front office work).
4) OSHA requires that all licenses be posted in the office
5) Verify the status of all license on a regular basis to ensure your office's continued compliance
If the Dental Assistant has allowed their license to expire, the process to get it reinstated is not easy by any means. They have to start over with the application process, providing all continuing education, high school transcripts, fingerprints for background checks, etc. Plus they have to pay for all of the years they did not pay. Also note that there is a question on the application: "Have you been taking X-rays?" Answering affirmative to this question is self-incriminating, telling the board that the dentist has allowed an unlicensed operator to perform X-rays.
Also, regardless of what has circulated, there is no "grandfathering" clause in affect, nor are the Dental Assistants exempt from attaining their RDA just because they have their CDA. This goes against what they were taught in school (i.e. that the CDA would allow them to practice anywhere in the country). Most states accept the CDA only, but not TN.
Finally, if a violation occurs, the certified letter that comes to the Dental Assistant and to the Dentists states: "Please be advised that a complaint was filed against you with the Office of Investigations, Department of Health, concerning an inspection and survey completed by the Department of Environment and Conservation Division of Radiological Health."
This is a bit misleading. The Division is forcing us (the inspectors) to have this form completed and submitted with your inspection material. Once the state audits this form, they initiate the complaint process. The inspectors are nothing more than a required conduit.
If you have received such a letter and you believe that there is an error, please feel free to contact:
Carol Harrison, Associate Director of Dental Investigations: 615-532-3424
Jennifer Putnam, the attorney who review the Dental Investigations: 615-253-8796
The state no longer provides classes for Dental Assistants. However, here is a list of approved schools (pulled from the state's website) where the Dental Assistants can go to attain their Dental Radiology classes:
Chattanooga State Community College
4501 Amnicola Highway
Chattanooga, TN 37406-1097
(423) 697-4474
E-mail Address:
karen.castleberry@chattanoogastate.edu
Concorde Career Institute
5100 Poplar Avenue, Suite 132
Memphis, TN 38137
(901) 761-9494
Fax : (901) 761-3293
Kaplan Career Institute
750 Envious Lane
Nashville, TN 37217
(615) 279-8321
Northeast State Technical Community College
Regional Center for Health Professions
300 W. Main St.
Kingsport, TN 37660
(423) 354-5501
www.northeaststate.edu
Tennessee Technology Center at Dickson
740 Highway 46 South
Dickson, TN 37055
(615) 441-6220
Tennessee Technology Center at Knoxville
1100 Liberty Street
Knoxville, TN 37919
(865) 546-5567 ext. 131
Tennessee Technology Center at Memphis
550 Alabama Avenue
Memphis, TN 38105-3604
(901) 543-6143
Tennessee Technology Center at Murfreesboro
1303 Old Fort Parkway
Murfreesboro, TN 37129
(615) 898-8010
Volunteer State Community College
1480 Nashville Pike
Gallatin, TN 37066
(615) 741-3215 ext. 3439
I hope this serves to clarify this developing regulatory issue.
---