This page is dedicated to all things pertinent to your practice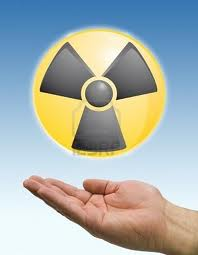 This page will be updated periodically in a blog fashion. If something interesting comes up at a particular office inspection that I feel might be useful to you and your staff, I will post it here. If someone asks an interesting question, I will post the question and the answer here. If a large media event arises (i.e. "Doctor Oz and the Thyroid Shields"), aspects of the topic might appear here. Is there something you want to see here?
Let me know
. And check in often.
---
---
| | |
| --- | --- |
| It's important to recognize the difference between a good news event, and good science . . . | However . . .this dentist understands the importance of being proactive rather than reactive when social issues arise |
---
Dr. Oz and the case of the missing thyroid collars (September 28th, 2010 Episode)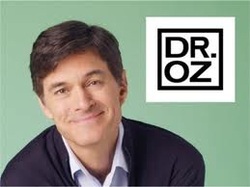 Here's my advice . . . forget jumping into the controversy. Spend the $100, buy a thyroid collar, write a policy that states that every patient will be shielded with a thyroid collar for every X-ray, and you will never be second guessed. You can buy a collar
HERE
. Or contact your dental supply house.
Want to know more? Here are some related articles:
1)
Dr.
BiCuspid's article
2)
New York Times article

---
---
10/30/12 - Drift in the X-ray arm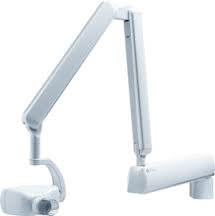 Today I came across a problem that arises from time-to-time: Drift in the X-ray arm. Currently, the state of Tennessee (as well as Federal Regulations) require that the X-ray head maintain no motion (no drift, no shaking, no vibrations, etc.) when in clinical orientation. Why? Because if the unit moves, then someone has to hold it steady. This violates regulations stating that no one is allowed to hold the X-ray head while an X-ray is being made (neither patient nor operator). This potentially also violates the >2 meter rule. So there is the reasoning from a radiation safety standpoint.

And to be honest, it was never a regulation that I found all that interesting.

However . . . that all changed in 2008 when I was relayed the following story from a very large client of mine who has offices in Nashville and Cool Springs. They had a drift in the arm. The assistant took an X-ray, and left the room to process the image. The unit swung into the patient's face. This just so happened to be THAT patient. This resulted in years of a lawsuit that listed the installers, the manufacturer, and my client.

Once a month, have your staff check for drift in the X-ray arms. Also, never drape the apron over the X-ray arm, as this can cause the arm to come out of balance, thus causing a drift. Also, write a policy that states that all drifts are to be reported and repaired upon discovery. This one small step could save you years of expenses and hassles in the legal system.

---
---
10.28.12 - Being in the room while taking an X-ray.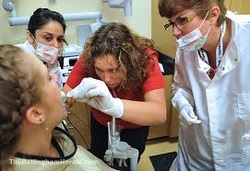 "Now that I have converted digital, is it really a big deal that I stay in the room while we take an X-ray? The salesguy said that this unit only puts out 10% of the radiation as my old film unit." This is a question I have been asked hundreds of times by dentists, hygienists, and assistants. This is a complicated issue. The short answer is "NO", stay out of the room, even if you use a digital system. There should be 2 meters between you and the X-ray unit at all times during an exposure. Digital systems cut the exposure by 1/2 (on the high side), and as low as 1/7th (on the low side). Never by 1/10th.

Like most things in life, however, it isn't that simple. I know that there are times when being in the room is absolutely unavoidable. This is an issue with special needs clinics, and with pediatric offices that see ADHD children, for example. When these circumstances arise, there are some practical steps that can be taken to ensure safety.
---
Buy an operator's apron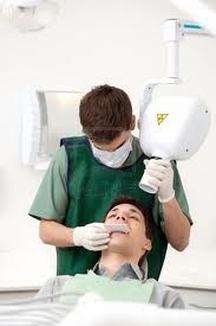 Click this image to go to a website that sells aprons
The aprons you have in your office are for patient safety (i.e. the thyroid collar, the apron you lay on top of the patient, or the pan shield that goes over the shoulders). However, you probably do not have an operator's apron. The guy in the picture to the left is wearing one
(click the picture for a link to purchase one).
These aprons can be purchased for less than $200 and provide you and your staff with the highest level of safety. Write a policy that requires that all operators will wear the apron on the rare occasion they have to be in the room during an exposure. This is ESPECIALLY true for pregnant employees (see
Pregnancy and Film Badges
).
The main issue, as I see it, is this: I have been told in confidence by some assistants and hygienists that they end up in the room holding the sensor in the patients mouth because the patient can't get the right angle. They will go on to say that it happens more often then they are comfortable with because they have to stay on schedule for the day. This brings us to the great irony of the digital era. The patients
are
in fact getting less radiation. However, if the operators are in the rooms more often, then because of the
Inverse Square Law
, they themselves are actually getting MORE radiation compared to the film days (when they rarely had to be in the room).
Sacrificing safety to stay on schedule is not acceptable. No one wants to be listed in a lawsuit when an employee becomes ill, and you have to prove that the illness was not related to them being in the room to hold sensors three or fours times a day. Or worse (far worse!) no one wants to be the ACTUAL cause of someone else's failing health.
What we are worried about most with occupationally exposed individuals are two things: 1) the
Stochastic Effect
. This is a non-threshold dose that can randomly cause a genetic aberration. This is the "role of the dice" effect that may occur with any exposure. This is why getting to zero exposure is always the goal. And 2) The long-term, cumulative exposure that occurs little-by-little on a daily basis. These tend to not present until later in life or when the immune system is dramatically weakened. They are also dependent on genetic variations from individual to individual. So the question ends up being, are you more genetically like
Tsutomu Yamaguchi
? He survived
both
Hiroshima and Nagasaki, and lived to be 93 years old. Or are you more genetically like individuals working around diagnostic x-rays their whole life and get
cancer
before the age of 60 (like a service engineer that I knew very well)? I don't know the answer to that for myself, nor do you. Therefore, we have to always adhere to
ALARA
principles. In a nutshell, it is the principle that when we can avail ourselves of lower exposure to radiation, do so.
---
---
10/8/12 - Explanation about Health Spring Insurance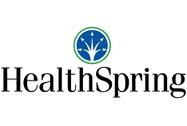 Last month, I posted on my Facebook page that if you are accepting Health Springs/Delta Dental, that we will need to adjust your
inspection timeline from 4 years down to every 3 years.

I finally got to the "decision maker" in credentialing with Delta Dental (the dental insurance company who processes dental for Health Springs). Here is where we stand:

Upon initial enrollment, my X-ray certificate of compliance (from my last inspection) is required as part of the acceptance process. Once accepted, the facility is up for renewal once every three years. At that time, a different credentialing process is in place for renewals. At that time, the certificate of compliance may or may not be requested.

Therefore, the decision to change your inspection cycle to once every 3 years guarantees that you will never be asked for documentation that you cannot provide. On the flipside, you may wish to change your inspection cycle to once every 3 years, and they may not ask for the paperwork.

If you want to switch your inspection cycle from 4 years to 3, please let me know ASAP.

Insurance, as it turns out, can be confusing. Who knew?
---
---
10/8/12 - OSHA Rising

Two things occurred this last week, and both involved OSHA. I've been doing this for almost 20 years, and I have never had any of my clients share their experiences with me concerning an OSHA inspection. In fact, I had come to believe that OSHA pretty much didn't go into dental offices. Wow . . . I was wrong!
Last Thursday, I got a call from a dentist at 8 pm at night. He was not a client, but he was looking for some advice from me. A disgruntled employee had reported him to OSHA, which led to a surprise inspection. When the inspector asked for his OSHA manual, it was basically empty. This dentist was fined . . . fined a lot. One of the things he was fined for was for not provide film badges for his employees.
That fine alone was $8000, and that is why he was calling me. In Tennessee, dentists are exempt from wearing film badges, so long as a scatter survey is performed to demonstrate that the amount of scatter is acceptably low with consideration to their workload. (At this point, I would like to interject that before you read that and start into a panic attack, please know that I perform a scatter survey for every unit, every inspection). This dentist, however, had always used the state, and could only provide a letter from an inspection that indicated whether he passed or failed.
One week later, I am in Kingsport, and a different client brings up OSHA. He tells me his wife went to an OSHA conference with OSHA inspectors there who were instructing people on how to achieve compliance for various topics. His wife works for a doctor's office, and the guy giving the seminar asks if there are any dentists in the audience. She did not want to raise her hand, understandably. Afterwards, she went up to the guy and struck up a conversation. He told her that dental offices are notoriously out of compliance with OSHA, and that those surprise inspections typically generate $10,000 - $16,000 in fines. He indicated to her that it would be an area of interest for them in the future.
To this end, apart from the standard "Yes/No" state forms that I have always provided for you in the past as part of your inspection, I will be providing you with a secondary National Standards Performance Evaluation at the time of inspection for every unit. This report will be pure statistical analysis (performance parameters, dose, scatter, etc.) so that the radiation section of your OSHA manual will never be found lacking.
But what about the rest of your OSHA manual? If this hasn't been a huge priority up until now, or if you would rather have an expert who specializes in keeping your office thoroughly compliant with OSHA/HIPAA, contact
Olivia Wann
. Early on in her career, she was a dental assistant who handled all things compliance. She worked her way through office management, and then decided to go to law school. Once she became an attorney, she opened a consulting firm to specialize in OSHA/HIPAA. She is published, she does continuing education, and she is sought out for speaking engagements all over the country to share her expertice. I cannot say enough good things about her and her team at
Modern Practice Solutions, LLC
.
---
---
11.12.12 - "I thought that since I use you, the state couldn't come inspect my office"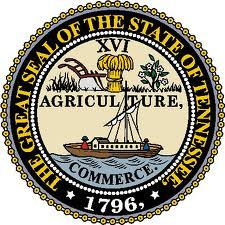 This is a common misconception. The state reserves the right to inspect anyone at anytime, for any reason whatsoever. In all likelihood, you will fall off of their list of people they have to inspect. If a dentist does not use a private inspector (me), then the state has no choice but to inspect that dentist in order to be in compliance with Federal NRC regulations. There are still a huge number of dentists who do not use private inspectors, and therefore the state stays pretty busy with those offices.
However, there are several reasons you may still get a surprise inspection:
1) They are required to follow up on 10% of my inspections. This is a quality control audit that verifies that you and I are not golfing buddies, and that you are not getting some fluff inspection (Please note that 100% of all inspections that I have ever performed are thorough and without prejudice . . . Safety and compliance are serious matters to me, as they are serious matters to you).
2) If a complaint is filed with their office about your practice, they will surprise inspect you. (see
Notice to Employees
)
3) Sometimes when you get a new office, they like to come take a look
4) Sometimes if they haven't been to your office in years, they might stop by
5) Your name might randomly come across their desk and they may decide to stop in even if they know you use my services.
However, the fact that they inspect you does not negate my inspection in anyway nor does it disallow your reduced fee status. In my experience, if you get a surprise inspection, take a deep breath, be open and friendly, and try to assist them in their job in whatever way possible. I have met many state inspectors, and have found them to be amicable and engaging.
If they do stop in . . . click
HERE
to see what you will need.
---
The views expressed in the embedded YouTube videos may not necessarily express the views of Kevin Christian or Kevin Christian, LLC, but are rather offered for entertainment purposes only.